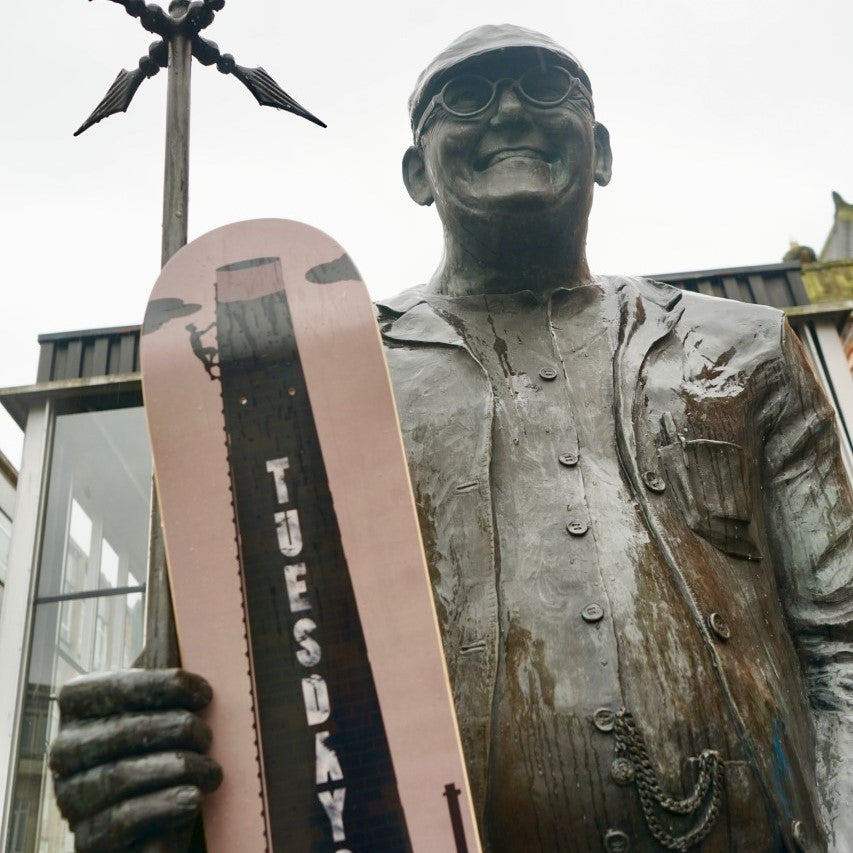 Tuesdays 'Steeplejack' Skateboard Deck
In the 19th century Chimney's dominated the Bolton skyline, the Mills were thriving and Bolton was at the heart of the industrial revolution. Once industry started to diminish and the fires in the Chimney's were put out, substantial maintenance would need carrying out on the chimneys due to frost damage. This would be the job of the Steeplejack. 
Steeplejacks would scale the chimney to carry out the maintenance needed or as time continued and the Chimneys became obsolete, they would need to be pulled down from top to bottom. One of Bolton's most treasured Natives, Fred Dibnah alone dropped near 100 Chimneys. His last being in 2004 before he fell ill. See below an insight into the life of Fred Dibnah.
Few Chimneys remain in the landscape of Bolton to this day but the ones that do are a humbling reminder of the towns rich history.
 Browse all the Current Tuesdays products available now by clicking here or follow the link placed below.
https://www.tuesdaysskateshop.co.uk/collections/tuesdays-skate-shop